Nick Whitehouse
Nick joined the Company in 2007 along with his wife Lyndsay.
Nick first started out acting with the Limelight Players in 2001 and enjoyed a variety of roles with them. He has taken part in many local amateur productions including recent parts for Redditch Operatic and Knowle Operatic Societies.
The photograph featured shows Nick dressed for his part of one the rich Americans in Knowle Operatic's 2007 production of Titanic.
Nick was delighted to be part of the team for 'A Murder is Announced'. Nick relished the chance of playing Captain Stanhope in 'Journey's End' and gave an excellent performance in the role.
As Cast


2008
Journey's End
Captain Stanhope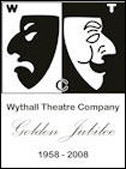 2008
Golden Jubilee Celebrations
Contributor
As Crew

2008
Run For Your Wife
Production Assistant