Shauna Walsh
Shauna appeared in a Farndale farce and contributed in many roles backstage in for the Company. Shauna was also the secretary for the Company for a short time in the mid-nineties.
The profile picture of Shauna was from the production of 'The Haunted Through…' Farndale Mystery (1997).
Shauna still supports the Company and often sees Wythall productions.
As Cast
As Crew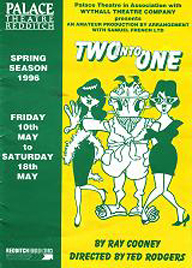 1996
Two Into One
Stage Crew

1995
One for the Road
Assistant Stage Manager

1994
Rose
Production Support