Dennis and the Donkey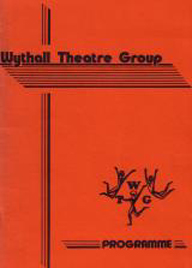 Venue : Redditch Palace Theatre
Date : March 1990
Genre : Pantomime
Director
Ted Rodgers
Director
Cast
Crew
Crew
Production Gallery
Production Reviews
Mule School
Two members of a Wythall theatre group wanted to get to grips with their panto role and so went horsing about at Wythall Animal Welfare League.

Val Archer and Beryl Linforth who play the donkey in the pantomime Dennis and the Donkey.....

...The production has been written by Moseley "playwright" Jean Fox.

Anglea Smith said the production promises to be and all singing, all dancing musical extravaganza with the action set in Wythall.

The panto, at the Palace Theatre, Redditch, runs from March 1 to 3.
Unknown, Birmingham Chronical, March 1990
---